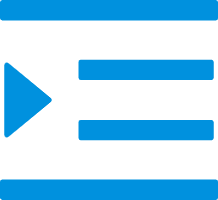 Metal casting parts & CNC machining parts & welding parts
Kefeng
product type:Machining Parts

Tolerance:0.1mm-0.01mm-0.001mm

MOQ:10pcs

Material : steel, iron, brass, bronze etc.

Packing:Poly bag,Carton,as per customer's requirement

Rectangular metal bellows expansion joint

product type:Machining Parts

Tolerance:0.1mm-0.01mm-0.001mm

MOQ:10pcs

Material : steel, iron, brass, bronze etc.

Packing:Poly bag,Carton,as per customer's requirement

Axial outward pressure bellows expansion joint

product type:Machining Parts

Tolerance:0.1mm-0.01mm-0.001mm

MOQ:10pcs

Material : steel, iron, brass, bronze etc.

Packing:Poly bag,Carton,as per customer's requirement

Axial inward pressure bellows expansion joint

product type:Machining Parts

Tolerance:0.1mm-0.01mm-0.001mm

MOQ:10pcs

Material : steel, iron, brass, bronze etc.

Packing:Poly bag,Carton,as per customer's requirement

Straight pipe pressure balanced corrugated expansion joint

product type:Machining Parts

Tolerance:0.1mm-0.01mm-0.001mm

MOQ:10pcs

Material : steel, iron, brass, bronze etc.

Packing:Poly bag,Carton,as per customer's requirement

Curved pipe pressure balanced corrugated expansion joint

product type:Machining Parts

Tolerance:0.1mm-0.01mm-0.001mm

MOQ:10pcs

Material : steel, iron, brass, bronze etc.

Packing:Poly bag,Carton,as per customer's requirement

Precision machined turbine wheel and shafts

product type:Machining Parts

Tolerance:0.1mm-0.01mm-0.001mm

MOQ:10pcs

Material : steel, iron, brass, bronze etc.

Packing:Poly bag,Carton,as per customer's requirement

Positioning bolt of machining parts

product type:Machining Parts

Tolerance:0.1mm-0.01mm-0.001mm

MOQ:10pcs

Material : steel, iron, brass, bronze etc.

Packing:Poly bag,Carton,as per customer's requirement

Machining ductile iron turbine housing

product type:Machining Parts

Tolerance:0.1mm-0.01mm-0.001mm

MOQ:10pcs

Material : steel, iron, brass, bronze etc.

Packing:Poly bag,Carton,as per customer's requirement

High precision machining parts

product type:Machining Parts

Tolerance:0.1mm-0.01mm-0.001mm

MOQ:10pcs

Material : steel, iron, brass, bronze etc.

Packing:Poly bag,Carton,as per customer's requirement

Forged steel shaft of machining parts

product type:Machining Parts

Tolerance:0.1mm-0.01mm-0.001mm

MOQ:10pcs

Material : steel, iron, brass, bronze etc.

Packing:Poly bag,Carton,as per customer's requirement

Electrical parts of machining parts

product type:Machining Parts

Tolerance:0.1mm-0.01mm-0.001mm

MOQ:10pcs

Material : steel, iron, brass, bronze etc.

Packing:Poly bag,Carton,as per customer's requirement

Cylinder gasket of machining parts
China Machining Parts manufacturer, factory, supplier
Machining Parts usually require complex features and precise specifications. These parts may include threads, holes, grooves, or tapers, which must be precisely matched with other components.
Precision machining is usually used to produce metal parts that require precision to make the product function properly. For example, the components that make up a car engine require precise specifications for optimal performance.
KEFENG Machining Parts
There is less room for error, requiring mechanics to use specialized equipment to obtain tighter tolerances. By using computer numerically controlled machine tools (CNC machine tools), lathes and presses, China KEFENG CASTING manufactures a variety of complex metal parts that require high attention to detail.